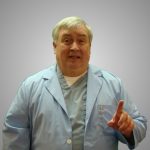 Welcome to the Outpatient Clinic. We have a number of patients for you to see.
These patient simulations are flash-based, so they should work fine on desktop or laptop computers and probably not so well on mobile devices.
I'm enclosing a variety of resources which you may find helpful in evaluating these patients. These include a Fetal Weight Chart, and individual medical records for the OB patients that you can review before going in to see them.
OB Patients
Gyne Patients
---
Last Modified Jun 16, 2016 @ 10:06 pm
Last Modified Jun 16, 2016 @ 10:06 pm