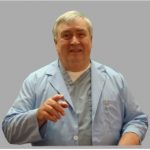 Hi, I'm Dr. Hughey. I'm glad you're here and ready to learn about women's health care.
During this simulated 6-week rotation:
I'll be using graphical techniques for efficient on-screen learning so I won't waste your time. If you'd like to speed up the videos (or slow them down) I'll tell you how to do it here.
I've been teaching OBGYN to M3′s for 30 years, and I'm sure this will work for you. Don't worry, I'll be around to help.
If you're feeling a little overwhelmed by this and don't know where to begin, I'd recommend you start on the first day of your schedule.
I hope you find this material useful. If you have any suggestions or comments, please send them to me at:
doc@brooksidepress.org
Last Modified Jan 30, 2017 @ 4:47 pm